Tennessee Bar Association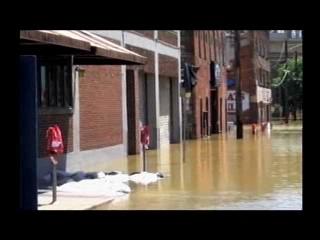 In May of 2010, Nashville, Tennessee was flooded by torrential downpours that lifted the Cumberland River 13 feet above flood stage and caused an estimated $1.5 billion in damage. It was declared one of the most expensive natural disasters in U.S. history. But Nashville residents didn't have to face the disaster alone. They had help from volunteers who donated food and water pumps and even webcasts that offered legal aid.
Yes, you read that correctly. Just days after the floods, more than 200 area lawyers contacted the Tennessee Bar Association (TBA) to give legal service to the victims, most of whom didn't have flood insurance. The association already used Mediasite, so it produced free webcasts explaining rules and regulations for the volunteer attorneys to pass on to their pro-bono clients. They explained how to file disaster declarations at the local, state and federal levels and shared their expertise on individual assistance processes like insurance, FEMA benefits and the home buyout program.
"It's among one of the worst disasters this area has seen in a long time and it's great to have attorneys volunteer to help these victims. Some of the most common concerns we hear are 'I don't have insurance' or 'I'm underinsured and I need FEMA assistance,' " said one attorney.
The first webcast aired just 10 days after the flood and nearly 150 people watched live and 219 more within the next two weeks. These efforts have garnered the TBA the title of RMIA finalist.
"The TBA already had a thriving webcasting program. During the Nashville floods we used Mediasite to produce three webcasts explaining rules and regulations that attorneys might need to pass on to their pro-bono clients. Our speakers covered timely info about filing for federal government aid and the home buyout program instituted by our local government. Our goal was to get the information out quickly and to as many people as possible, so these webcasts were offered free of charge," said Angie Bianchi, AV coordinator.
This presentation demonstrates how the TBA used Mediasite to provide crucial training in the middle of a crisis.